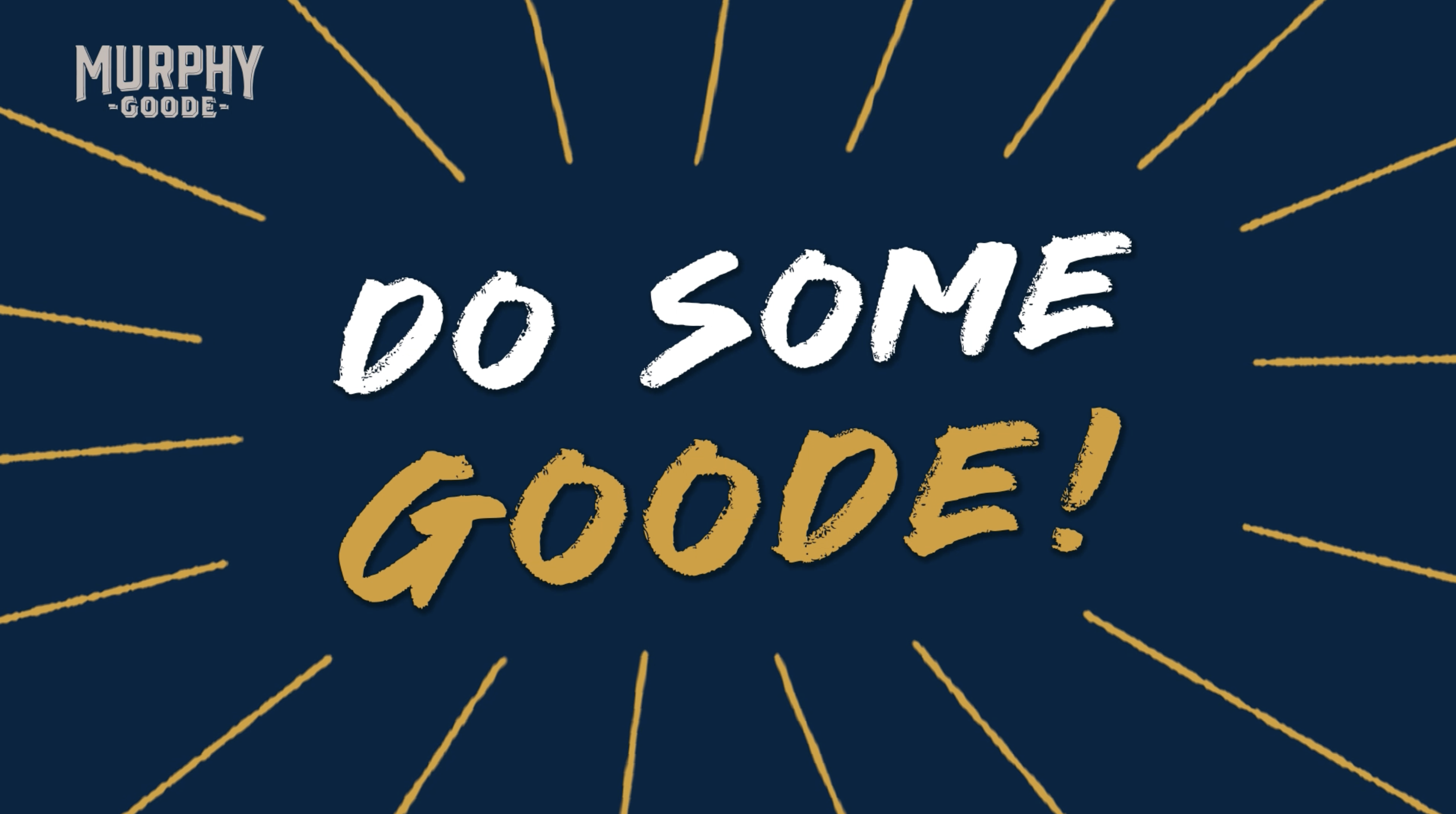 AND THE RECIPIENTS OF A REALLY GOODE CAUSE ARE...
DOIN' SOME GOODE
In 2021 and 2022 we helped four people land their dream job with A Really Goode Job. With A Really Goode Cause, we wanted to take our efforts even further by helping entire communities!
Back in April 2023 we announced out new GOODE campaign, A Really Goode Cause, to give three non-profit organizations a $25,000 donation for supporting their local communities, all in the name of sharing some GOODE. Following a three-month nomination-based search and submission review process, we selected our three recipients of A Really Goode Cause.
The Ceres Community Project delivers prepared organic and medically tailored meals to community members that are inhibited from grocery shopping or cooking due to severe illness. Ceres Community Project was nominated by local food delivery volunteer Matthew Geer of Sebastopol.
"I knew that Ceres would be a perfect choice for the Really Goode Cause nomination because as an organization they do incredible work," Geer said. "They prepare organic food for people in need, delivering medically designed meals to their doorstep no matter where they live in Sonoma or Marin Counties."
Based in Louisville, Frankie's Family is a 100 percent volunteer-based organization that helps provide Christmas gifts for children in the local area. Frankie's Family began with founder Frankie Hilbert "adopting" kids from the Salvation Army's Angel Tree, and soon grew it to be one of the most successful gifting non-profits in the area. Throughout the year, Frankie's Family raises money, hosts toys and coat drives, and accepts toys and monetary donations to gift children essential clothing and toys for Christmas.
"Frankie's Family is a completely volunteer based non-profit and 99% of all money raised goes right back out in our community to help those who are in need," stated founder, Frankie Hilbert. "The $25,000 donation will allow Frankie's Family to help even more families in our local community who need assistance to provide Christmas for their family."
The Louisiana SPCA raises all funds independently to provide spay and neuter services, pet care and wellness, pet training and more. Its community clinic provides affordable, low-cost services to the animals in the greater New Orleans area. LASPCA was nominated by David Robichaux.
"I thought the LASPCA deserved a nomination because they do so much for the community, as well as the animals of the community," Robichaux said. "Every day is a new adventure, as there are more and more animals in need. This organization is full of hard-working staff and volunteers that don't get the credit they deserve. It takes a lot of strength (mental and physical) to do what they do, and the work is never done. They need all the support they can get to provide for these animals."