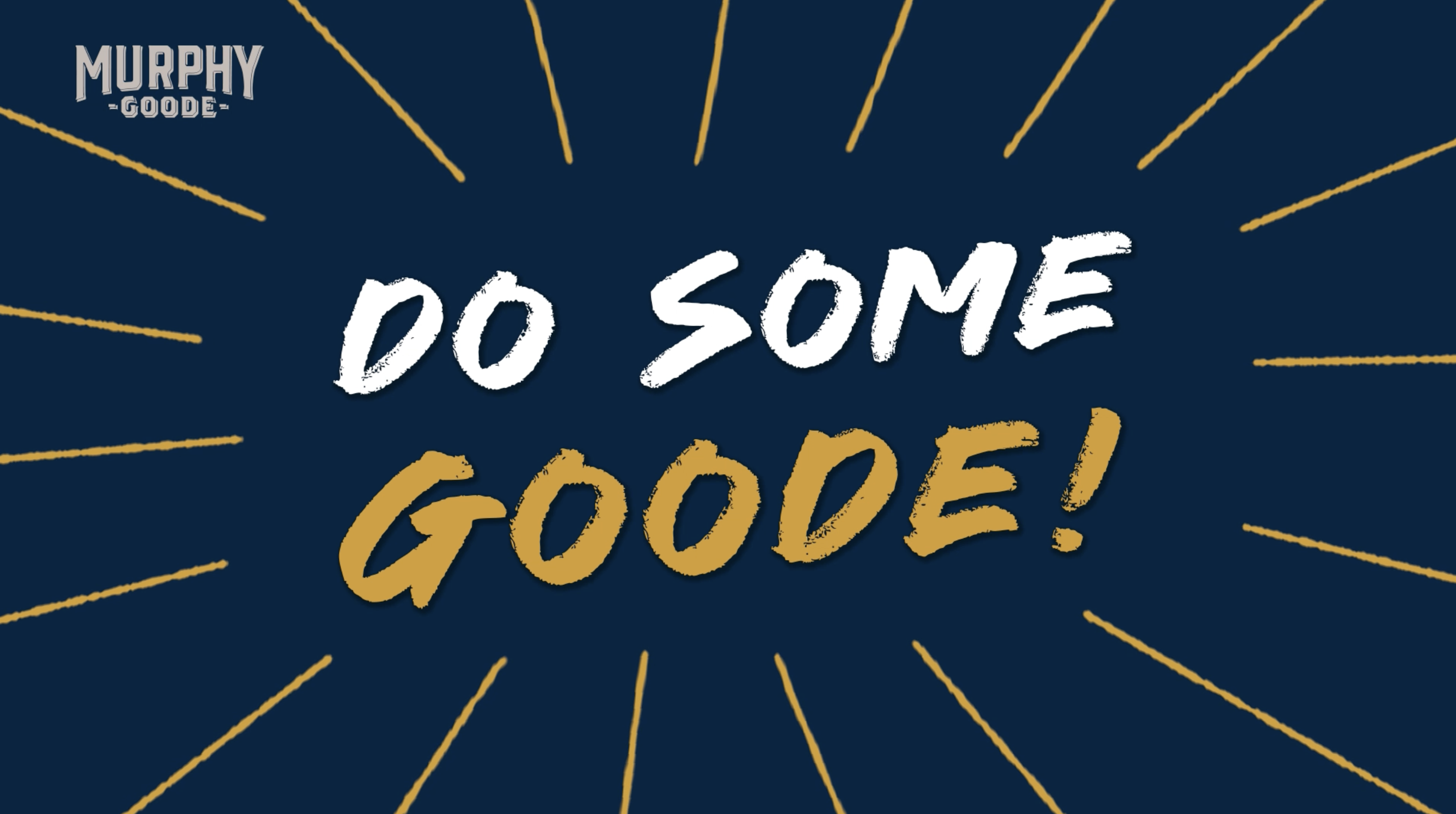 Ready To Do Some Goode?
Over the past two years, we helped four people land their dream job with Murphy-Goode. Now, we want to help a community with A Really Goode Cause! More details to come, check back in on Monday, April 3rd!
How Do I Enter?
When the submission window opens, you can upload a video explaining why you think your non-profit should win and how you're involved with the cause. We want all the deets! Most importantly, have fun because you're doing Goode for your community.
Still Have Questions?
Check back for more details at the beginning of April.