Keeping with the traditions of fall, serve up your own Friday fish fry complete with seasoned fries, macaroni salad and a glass of Murphy-Goode Chardonnay. 
Whenever I think of Friday nights in the fall, I immediately transport back to my small hometown in Wisconsin where we'd head to a local restaurant to get our weekly fish fry. While most often it's cod or blue gill on the menu, it's usually served with a heaping plate of fries and a variation of macaroni salad, coleslaw or potato salad. It's a staple tradition I've come to miss while living on the West Coast and decided to honor my past by bringing the Friday night fish fry to my own home kitchen. I made a few updates to the classic Wisconsin version by using tilapia and seasoned the fries with a truffle oil to give them an extra boost of flavor. Instead of beer, we enjoyed our fish fry with a crisp, refreshing glass of Murphy-Goode Chardonnay.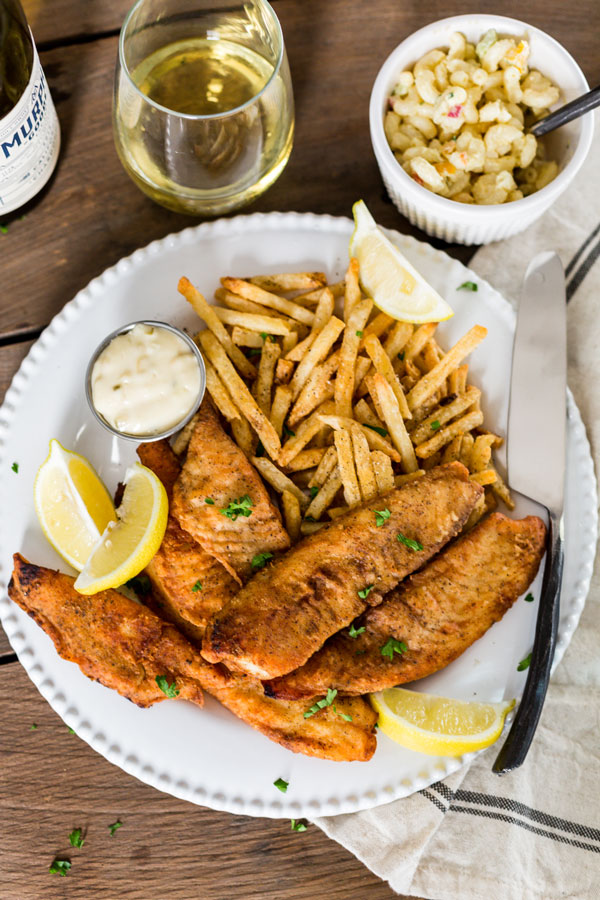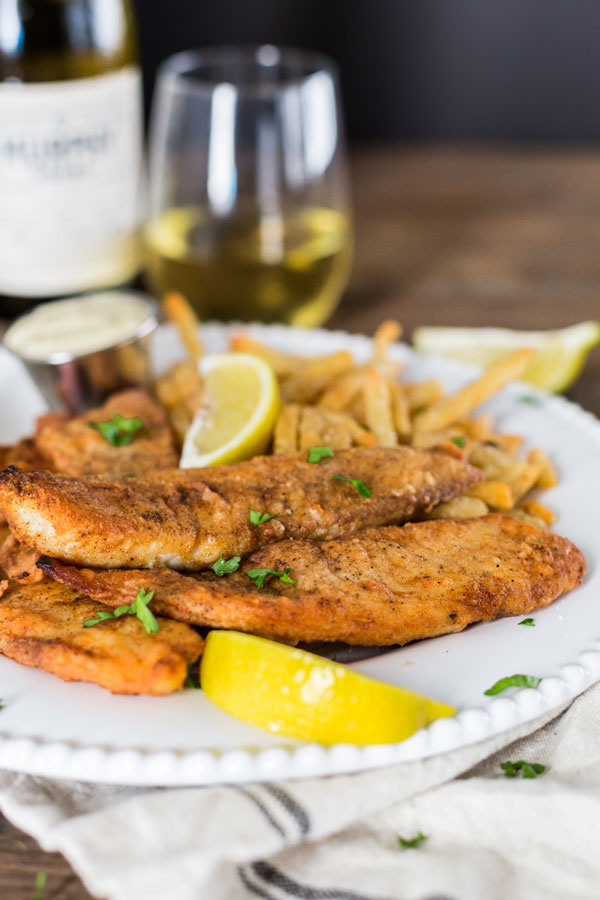 What didn't change? The basics of a good old fish fry. Good quality fish, some flour, paprika and seasoning of salt and pepper is all you need. The key is to use a cast iron pan or non-stick skillet that heats evenly. I can't say it enough times, but incorporating a large cast iron pan has been the best addition to our kitchen. Simply bring it to a high heat, add the oil and, once simmering, drop the flour coated fish fillets and let the pan do the rest of the work. The result is crisp, flakey fish that just needs a squeeze of a fresh lemon and the optional dip in the tartar sauce.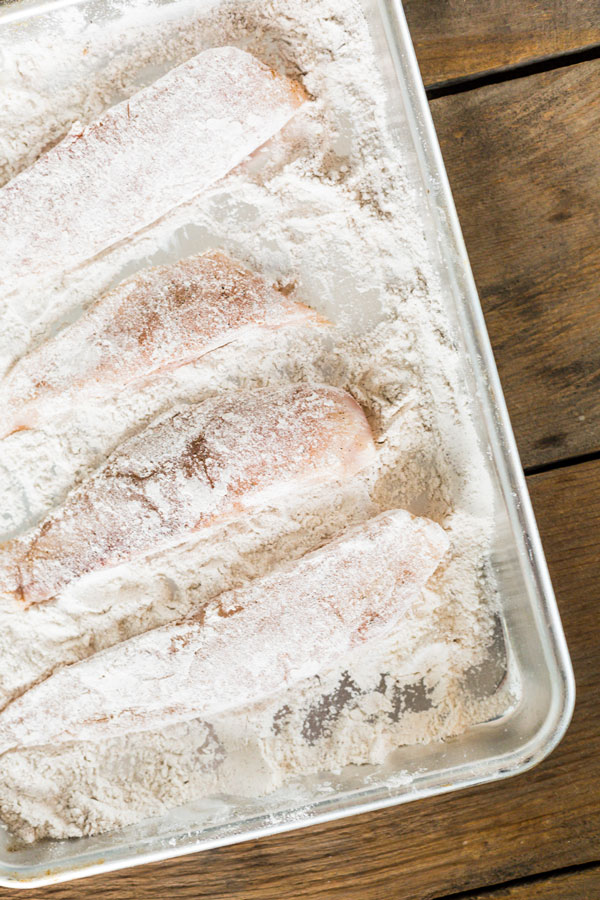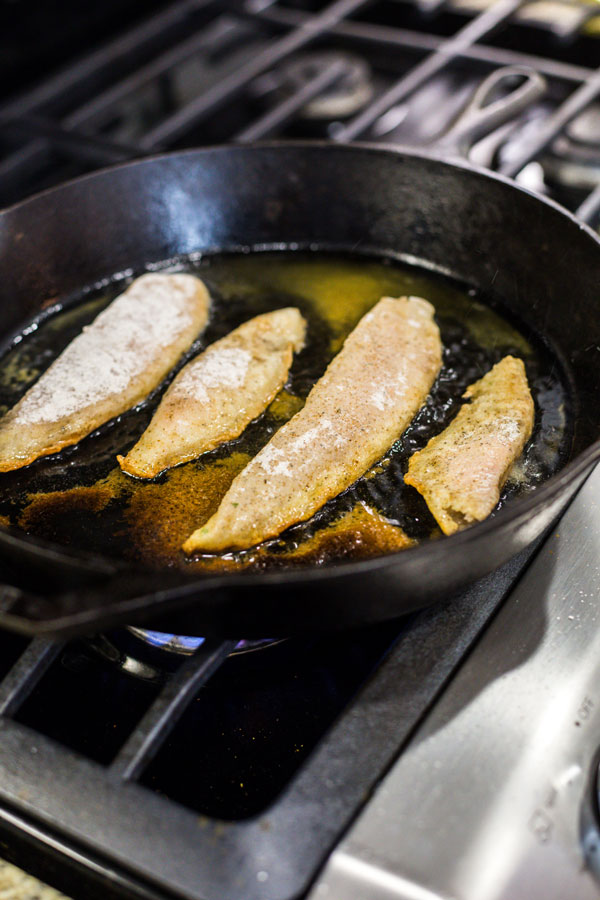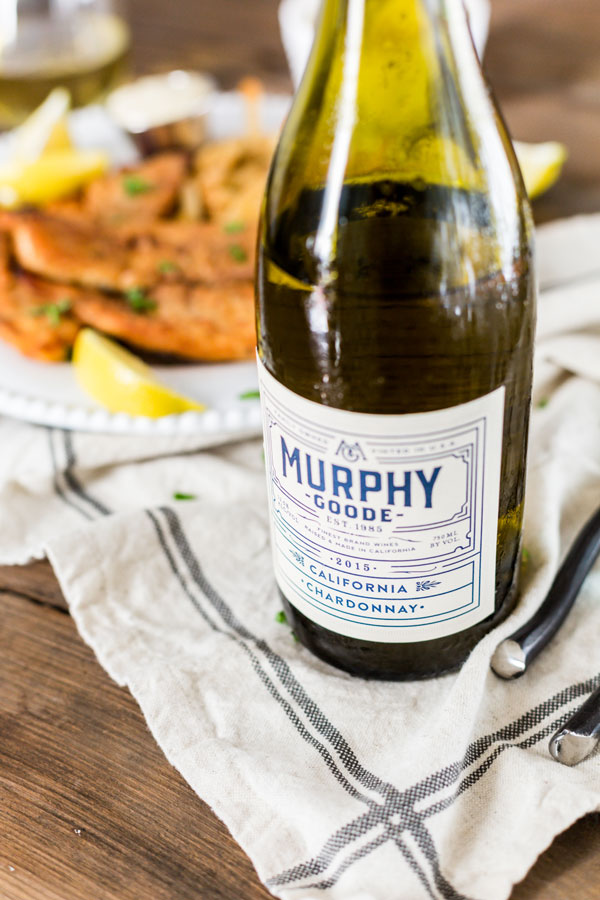 Friday Fish Fry Recipe
Ingredients:
4 fish filets, preferably tilapia or cod (thin, skin off)
1/4 cup all-purpose flour
1 tbsp paprika
salt & pepper
2 tbsp canola oil
lemon, sliced into wedge
parsley, chopped
Optional Side Dishes:
french fries (seasoned with truffle oil, salt and pepper)
macaroni salad
cole slaw
potato salad
Directions:
Using a large cast iron or non-stick skillet, heat over medium high heat.
While pan is heating, pat dry the filets of fish. In a small jelly roll pan add the flour and paprika. Season the fish, both sides, with salt and pepper. Lightly press to ensure seasoning sticks. Add fish to the flour mixture and coat well.
Once the pan is heated, add just enough canola oil to create a thin layer of oil over the entire surface. Continue to warm over medium-high heat. After oil is bubbling, add the pieces of fish to the pan. Do not overcrowd. 
Cook the fish for approximately 2 minutes on each side until golden brown. 
Prepare an area with a cooling rack lined with paper towels. Place cooked fish on the paper towel while you continue to fry the remaining fish filets. 
Once all fish have been fried and oil has been soaked up, serve over a bed of seasoned french fries and garnish with lemon wedges and fresh chopped parsley.
Serve with a glass of Murphy-Goode Chardonnay and enjoy!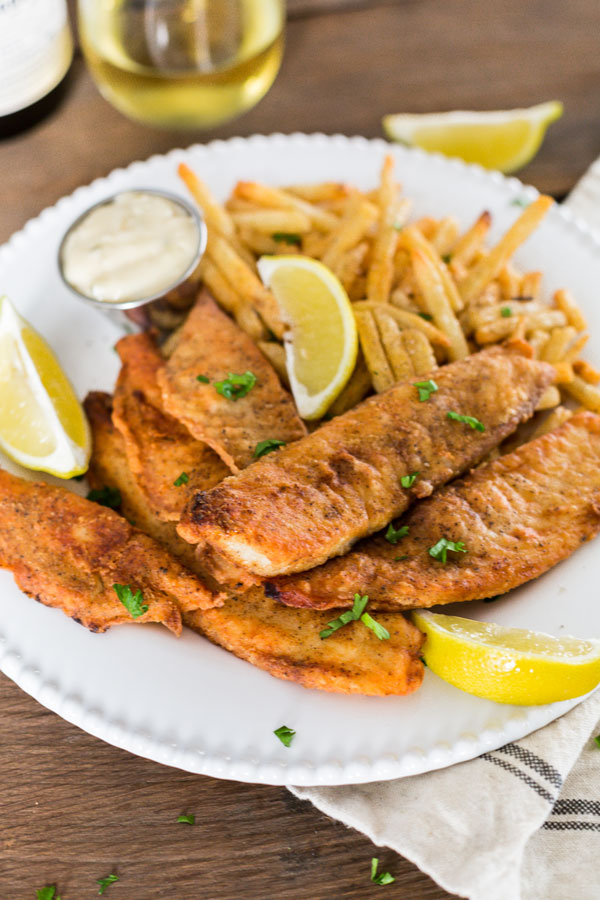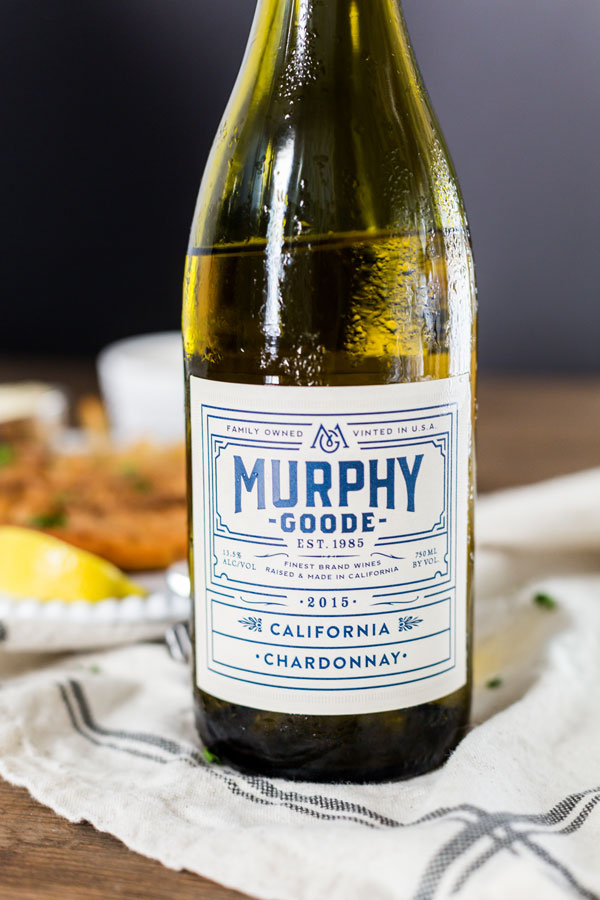 I didn't think I missed a fish fry all that much until I made it at home and instantly fell back in love with a once forgotten favorite meal. The best part, it's incredibly easy to make and takes less than 10 minutes. Who knows, maybe I'll just start our own Friday night fish fry tradition for our friends.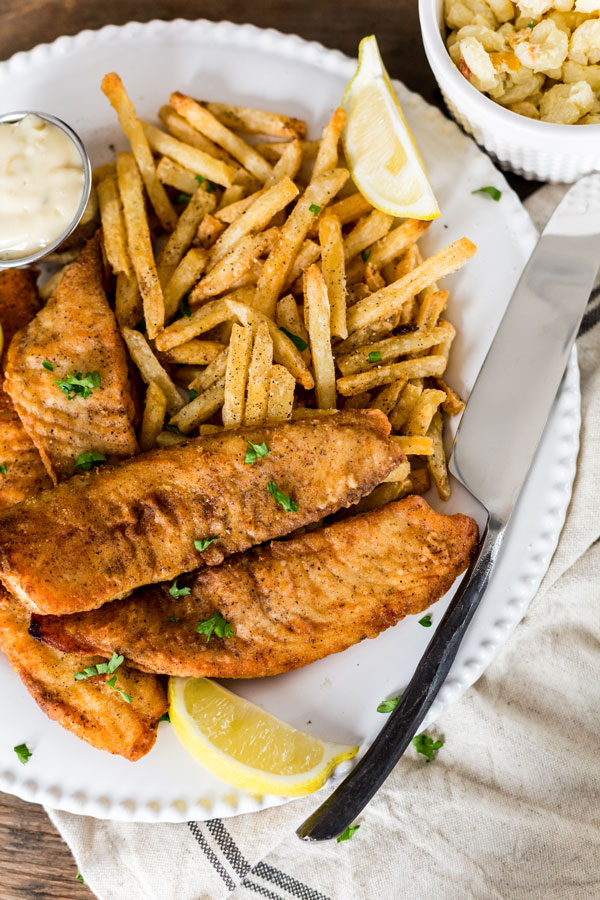 Love this recipe? Share it with your friends or PIN to save for later. 
Written By: Kristin Mansky of Modish and Main