Chocolate Football Rice Krispie Treats with Marshmallow
Get excited for gameday with these football shaped chocolate rice krispie treats with a marshmallow fluff drizzle.
Football is just one of those sports that creates an entire season around the eagerness of your team playing once a week, the tailgates and barbecues and everything leading up to the big game in February. As an avid Green Bay fan growing up, getting together with friends or neighbors was an essential component of the football season. Whether you were in charge of the beer brats, baked beans, potato salad or chocolate football rice krispie treats with a marshmallow fluff drizzle, it was THE thing to look forward to each week.
As with any sporting event, your food or drink of choice needs to be rather effortless so you're not preoccupied during the game with final touches. I swear everyone loves a good rice krispie treat and I took it once step further to make them similar to a s'more and in the shape of a football. Besides the mess it makes to create rice krispie treats, they're relatively easy and can be made a day advance so there is nothing holding you back from celebrating that 30 yard touchdown pass.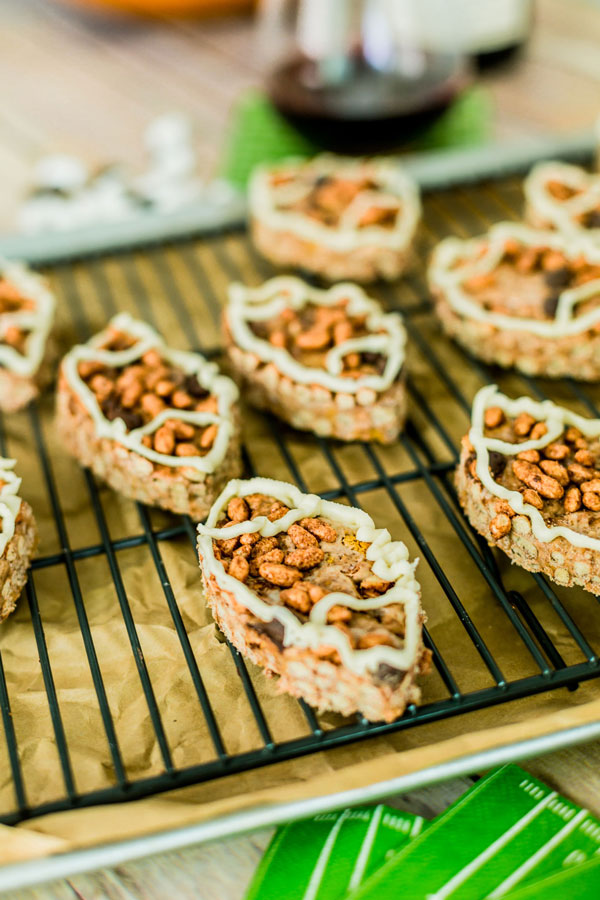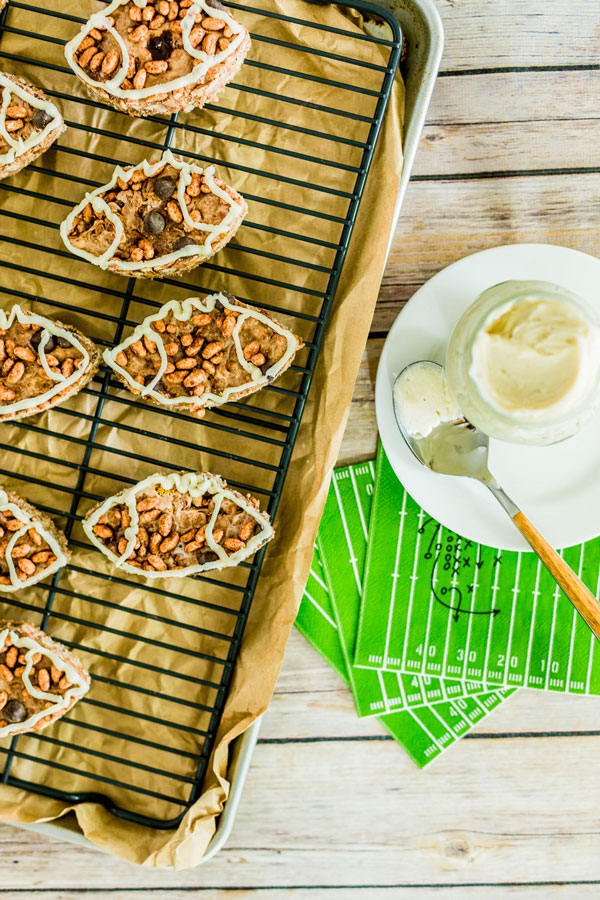 Chocolate Football Krispie Treats with Marshmallow Fluff Drizzle
Ingredients:
(2) 10oz bags mini marshmallows
1/2 dark chocolate cup chocolate chips
8 graham cracker squares
3 cups chocolate rice krispies
4 tbsp unsalted butter
1/2 cup marshmallow fluff
Directions:
Place the 8 graham cracker squares in a large, sealable plastic bag. Using a rolling pin, crush the graham crackers into a coarse crumb.
In a large mixing bowl, combine the crushed graham cracker, chocolate rice krispies and chocolate chips. 
Head a large saucepan over medium-low heat and add butter. Once melted, start adding the mini marshmallows by the handful. Continually stir until all marshmallows have been added.
Once completely melted, pour the marshmallow mixture into the large mixing bowl of crackers and krispies. Stir gently until well combined. 
Immediately scoop onto a parchment lined large sheet pan. Press using an additional piece of parchment paper. You can also use a rolling pin to create an even layer. 
Using a football shaped cookie cutter, cut out the football shaped krispie treats and set aside.
Scoop some of the marshmallow fluff into a piping bag with a small-medium size tip. Pipe around the outside edges of the football krispie treat and at the ends. 
Now enjoy with a nice glass of Murphy-Goode Pinot Noir!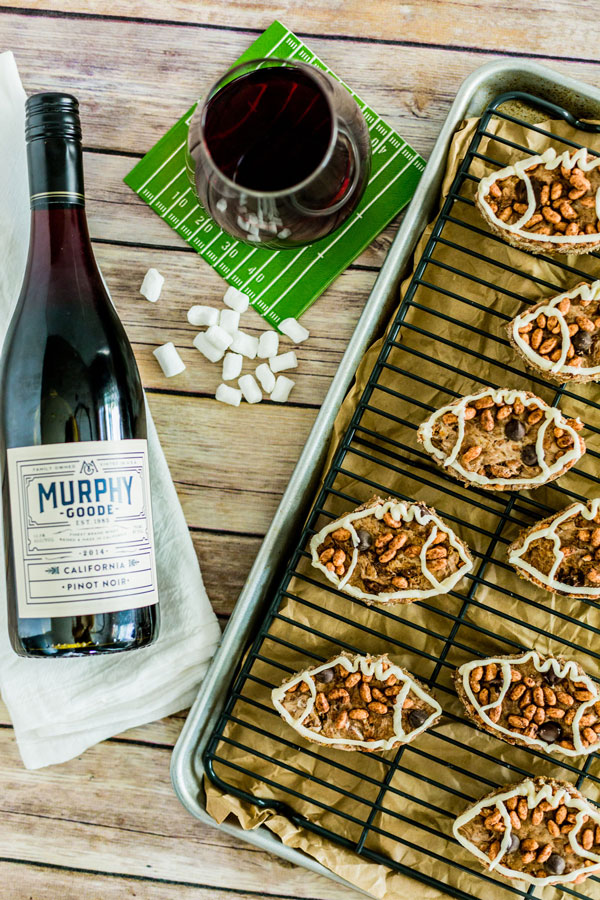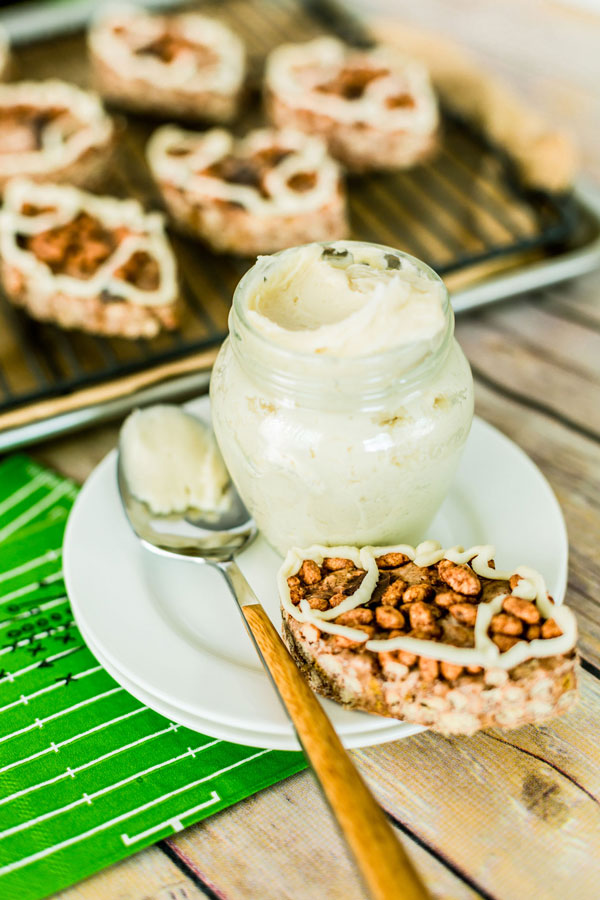 I have loved this variation on the classic rice krispie treat by simply adding chocolate chips and crushed graham cracker to the recipe. To really sweeten the deal, the drizzle of marshmallow fluff to outline the football really makes it extra special and worthy of gameday. You can usually find me taking an extra spoonful or two of the marshmallow fluff before it's all said and done (after I decorate of course). The more marshmallow the better!
What I love about wine these days is that it's no longer just to enjoy during special occasions or elaborate dinners. A nice, balanced Pinot Noir like the one from Murphy-Goode can be enjoyed during a football game from appetizer to entree and even dessert. I just may recommend that you opt for a stemless wine glass to prevent spilling during excessive cheering!
Love this recipe? Share it with your friends or PIN it to save for later!
Written By: Kristin Mansky