&nbsp
Survival Guide: Moving Into Your New Place
Throughout history, smashing a bottle of bubbly over the front of a new ship was thought to bring good luck to those aboard. 
We don't advise breaking glass bottles over the front door of your new place — you don't want to make the maintenance guy angry on day one — but bringing Murphy-Goode California Pinot Noir across the threshold can be your aromatic reward for hauling dressers and box springs up two flights of stairs.
Before the wine flows, though, make sure your move goes down as smoothly as a properly aerated pour with our experience-tested packing and moving tips.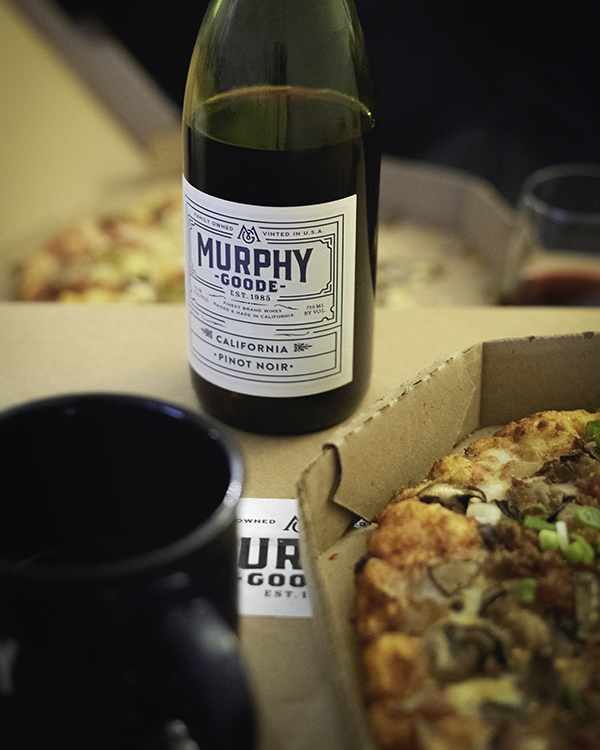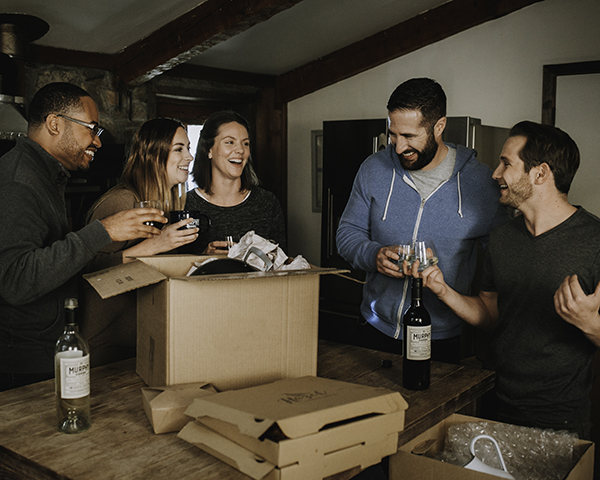 SQUARE AWAY YOUR INSURANCE
Whether you decide to rent or buy, contact an insurance agent as the first step toward getting a new place. First, call a few different agencies to compare prices. If they know you're shopping, they might be willing to layer on discounts. You should also check with your auto insurance provider because bundling plans can save you big bucks.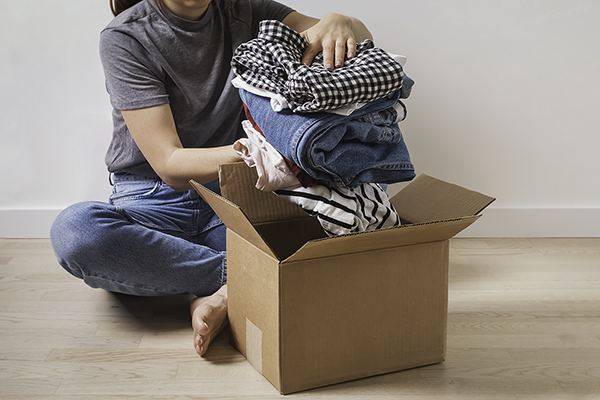 PACK LIGHT
Do you really need that oversized throw pillow you bought for 40% off at Pier 1? Probably not, especially when space is precious. Make three piles before you pack: keep, donate and recycle/throw away. If you haven't used it in the last year, it's time to go.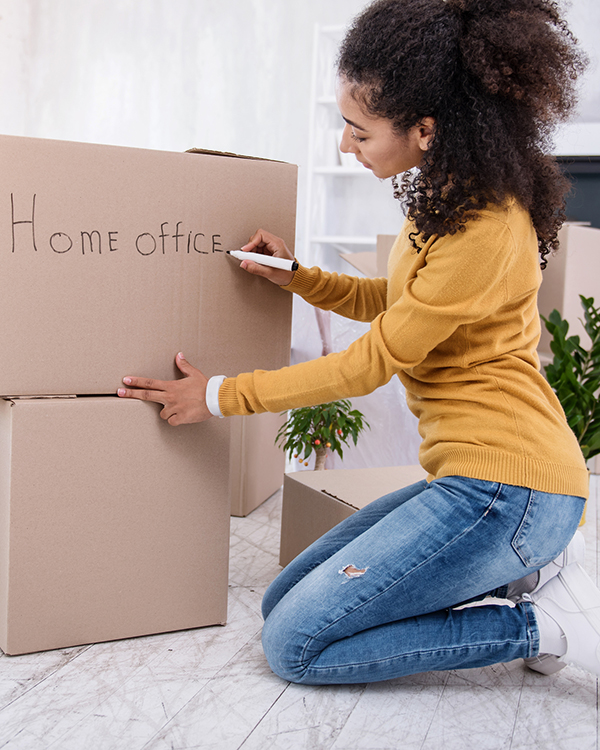 PACK SMART
Most retail outlets will give away cardboard boxes for free. Make sure you get a variety of sizes  — big boxes for clothing, medium boxes for accessories and small boxes for kitchen utensils — and write the contents in permanent marker on the top.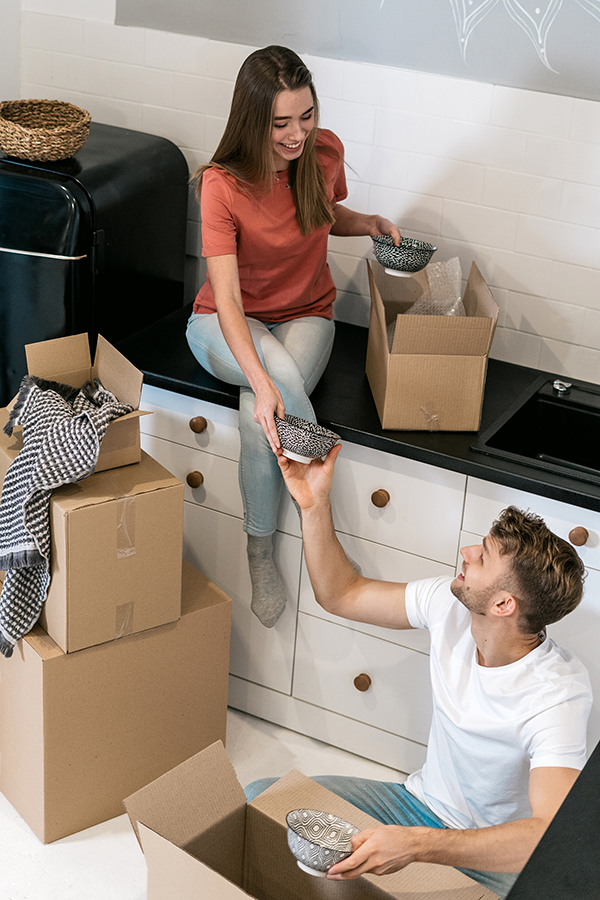 UNPACK FAST
Don't let your blender gather dust in a box for six months. Within the first week of moving into your new place, plan where to put your stuff. Fold up your boxes and store them for your next move. 
BUY THE BIG FURNITURE
If you're in the market for a new couch or mattress, it can take weeks or months from the time you order to the day it shows up at your door. Unless you want to sleep on an air mattress for two weeks while waiting for your plush new memory foam to arrive, order before you move. 
Investing in higher quality furniture is a good idea if you're not planning to move again in the near future. List out as many specific features as you can — determine fabric, style, color and price range — since narrowing search terms can make online shopping way less overwhelming and in-store shopping more efficient. 
NOT YOUR MOM'S SOCIAL MEDIA PLATFORMS
Facebook Marketplace is a solid contender for good-quality, affordable vintage furniture. You can set push alerts for specific keywords (think "mid-century modern," "vintage" or "1970s dressers"), filter by location and communicate in real-time with sellers. If you're willing to sift through pages of Ikea furniture to find a 1960s gem, buying secondhand might be worth it. Sites such as Chairish, Etsy and AptDeco are also good spots to find quality antique furniture at all price points.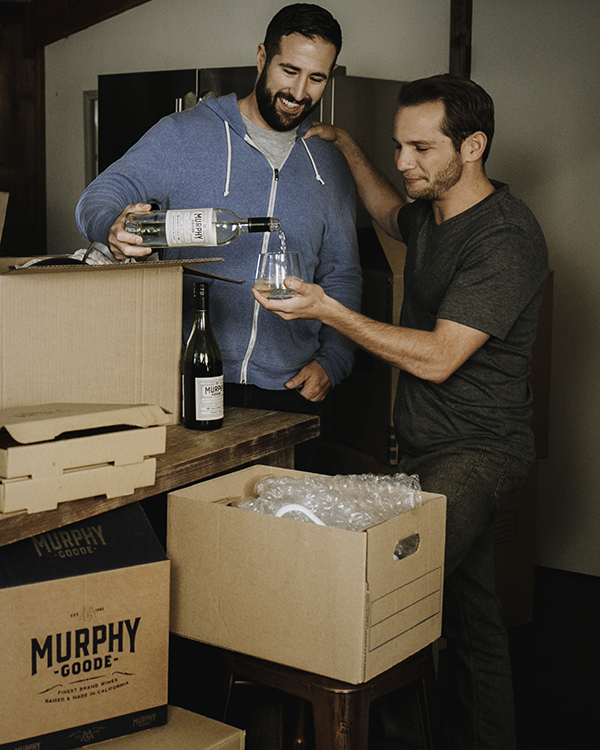 DON'T GO HUNGRY
No one wants to hit the grocery store right after unloading 10 boxes. Pack a bag with enough for a simple meal — think crackers, cured meat and a bottle of Murphy-Goode North Coast Sauvignon Blanc — or order a pizza from your new neighborhood spot. Groceries can wait. But when you do end up going to the grocery store, use our store locator to make sure it has a Goode supply of wine.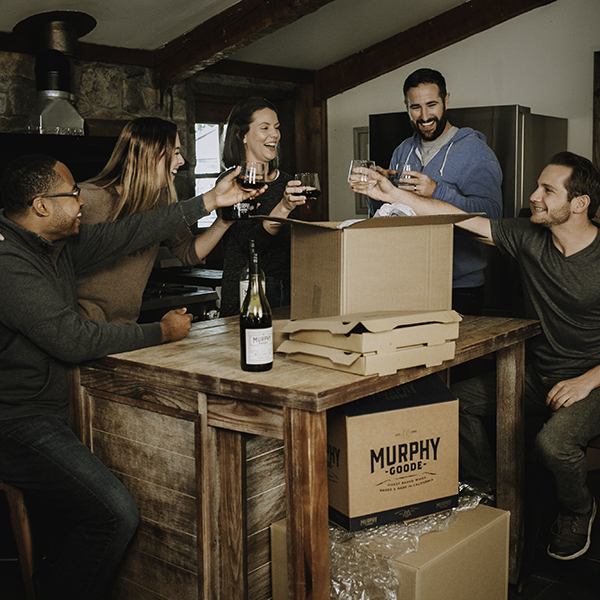 Moving, whether across town or across the country, is an ordeal. But with a little planning and a lot of bubble wrap (and probably wine), you'll feel right at home in no time.