Nothing quite says summer like firing up the grill and smoking some baby back pork ribs. And even though summer is coming to a close, we're still experiencing the glorious warm weather that signifies the arrival of two of our favorite things: harvest and football. So to celebrate another stunning yield of gorgeous California grapes and the start of a new football season, we wanted to share one of favorite backyard barbecue recipes with you: smoked baby back ribs.
Now what really separates this recipe from other smoked baby back rib bbq recipes is the dry rub. Some people like to use bbq sauce when they slow cook their ribs but we think the best way to make the most of your smoked ribs is to smother them in a delicious dry rub recipe. Don't get us wrong, a nice bbq sauce should come into play but not until you near the end.
As with most barbecued meats, if you really want to take them to the next level, try pairing these ribs with our Murphy-Goode Liar's Dice Zinfandel. Baby back pork ribs, slow smoked for hours, are always a hit with the Liar's Dice Zinfandel. The soft tannins invite ripe, yet fresh flavors of black raspberry, black cherry, and blackberry jam. This is created to be a second glass Zin! If you have one, you are certain to have a second.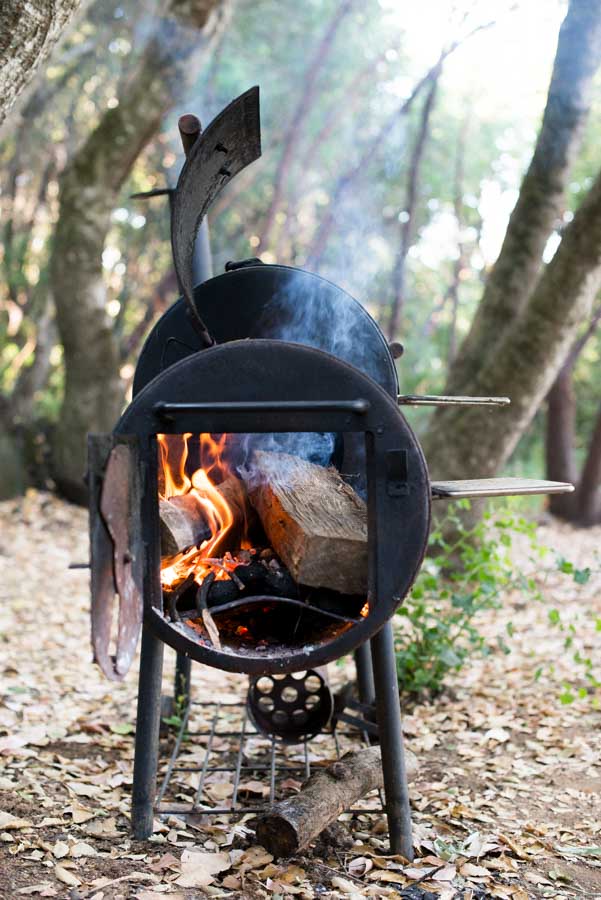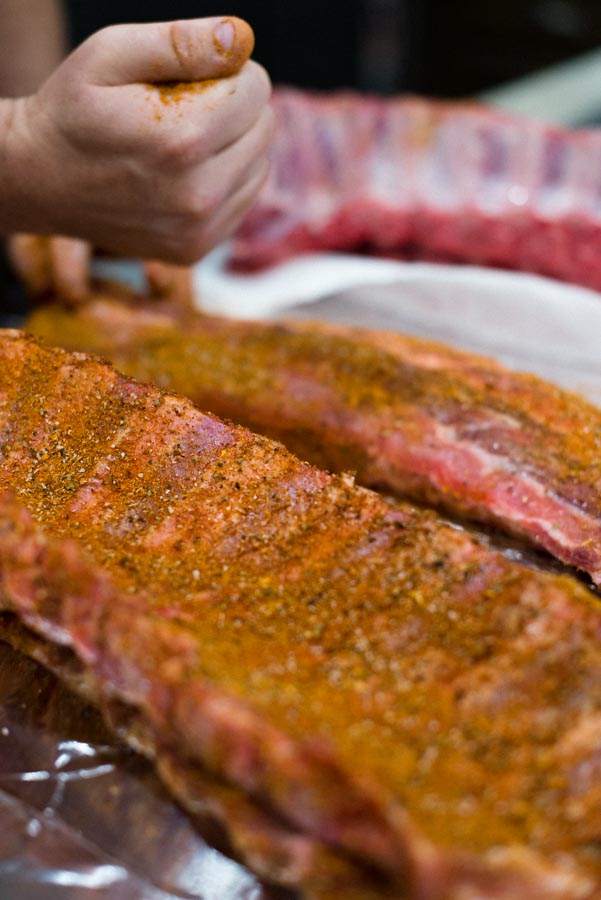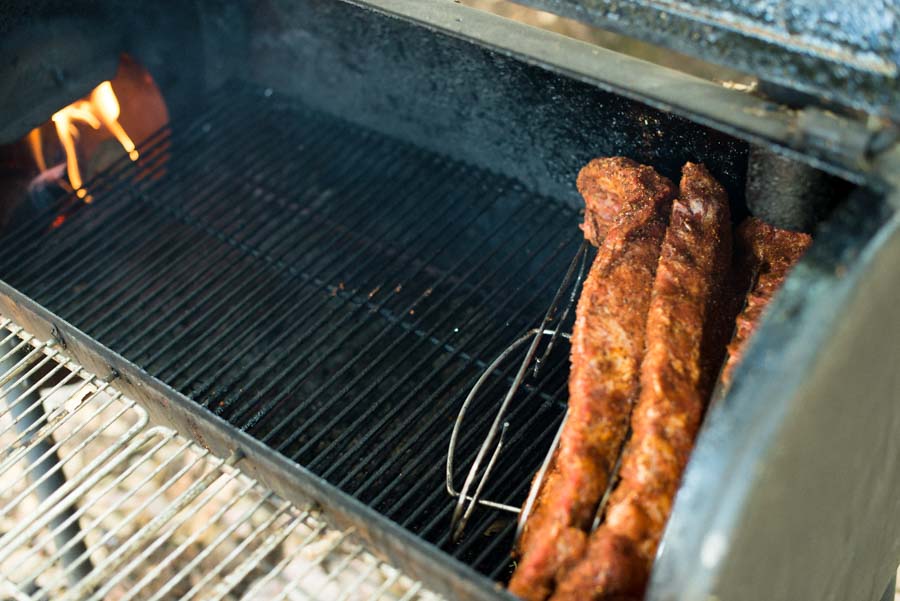 Murphy-Goode's Dry Rub
By Grill Sergeant – Dirk Yeaton
1/2 oz Ground Black Pepper

1lb. Brown Sugar

3oz Dark Chili Powder

3oz Light Chili Powder

3oz Garlic Powder

3oz Onion Powder

1oz Coriander

1/2 oz Cardamom

1/2 oz Thyme

4oz Paprika, smoked

5oz Kosher Salt

1oz Cayenne

1lb Granulated White Sugar

8oz Whole Vine Syrah Grapeskin Flour (or whole wheat flower)
Smoked Baby Back Ribs
Directions:
Get your fire going in the smoker. It's best to use a grill that has a smoker attached to ensure that you're not putting the ribs over any direct heat.
While the smoker is getting nice and hot, smother your ribs with the dry rub.
Stack your racks of ribs on their side, away from the direct heat.
Leave the ribs to cook inside the smoker at somewhere between 225 and 250 degrees. Don't continually check in on the ribs and your temperature or you'll risk losing all that good heat.
Smoke ribs for 5-6 hours.
For the last 30 minutes, smother ribs in bbq sauce and wrap them in heavy duty aluminum foil and place them back on the smoker. Wrapping them in foil will make them very tender.
Put ribs back in smoker to finish them off for another 30 min.
Cook your ribs until the thickest part is at least 160º F or until they easily pull apart.
Remove ribs, cut them carefully so they can be eaten one rib at a time.
Smother the ribs in more BBQ sauce and serve with some Murphy-Goode Liar's Dice Zinfandel and your favorite side dishes.
*Rib recipe adapted from SmittenKitchen