DIY Hand Painted Ornaments
Create a fun, personalized Christmas tree this holiday season with these DIY hand painted ornaments. 
For many of us, the holiday season can often be a stressful time. From shopping for the perfect gift, planning a holiday meal, attending parties and decorating the house, it can quickly make us forget what the season is really about. That's why we like to take time out of our busy lives to do some creative projects that bring a personalized feeling back into the holidays & let us unwind with some fun for an afternoon.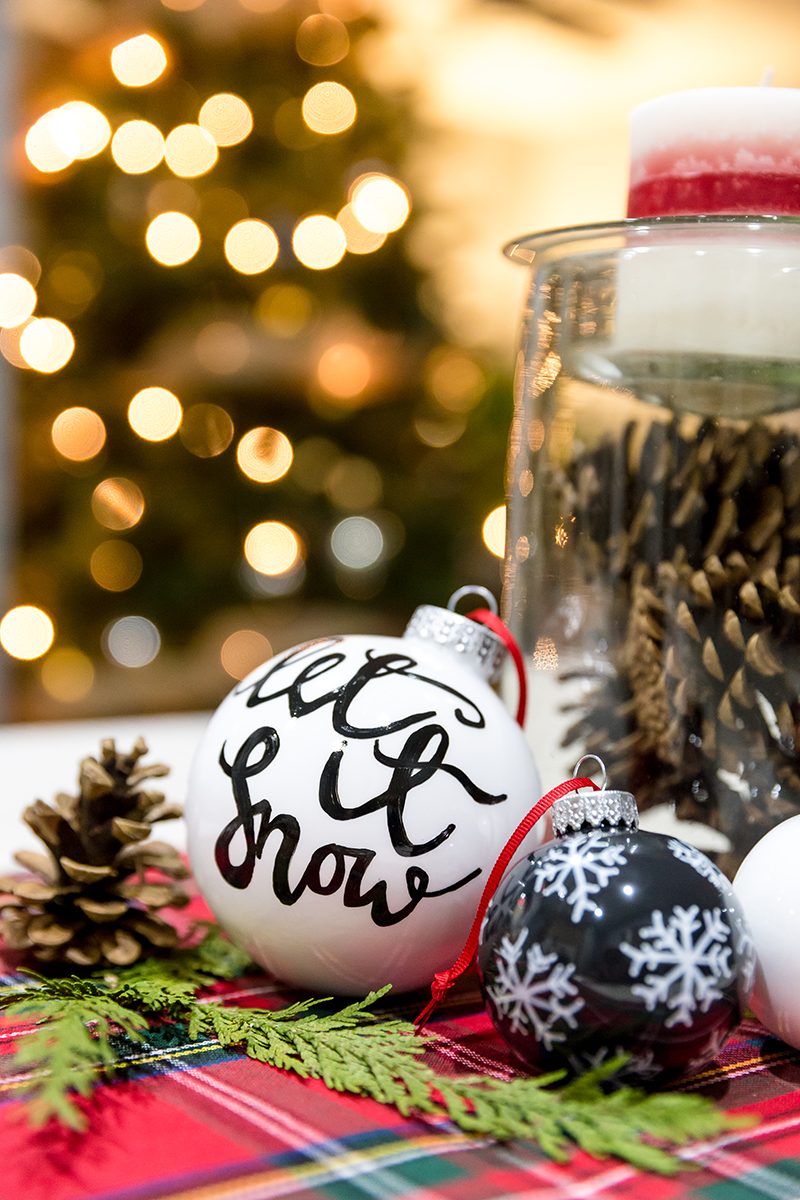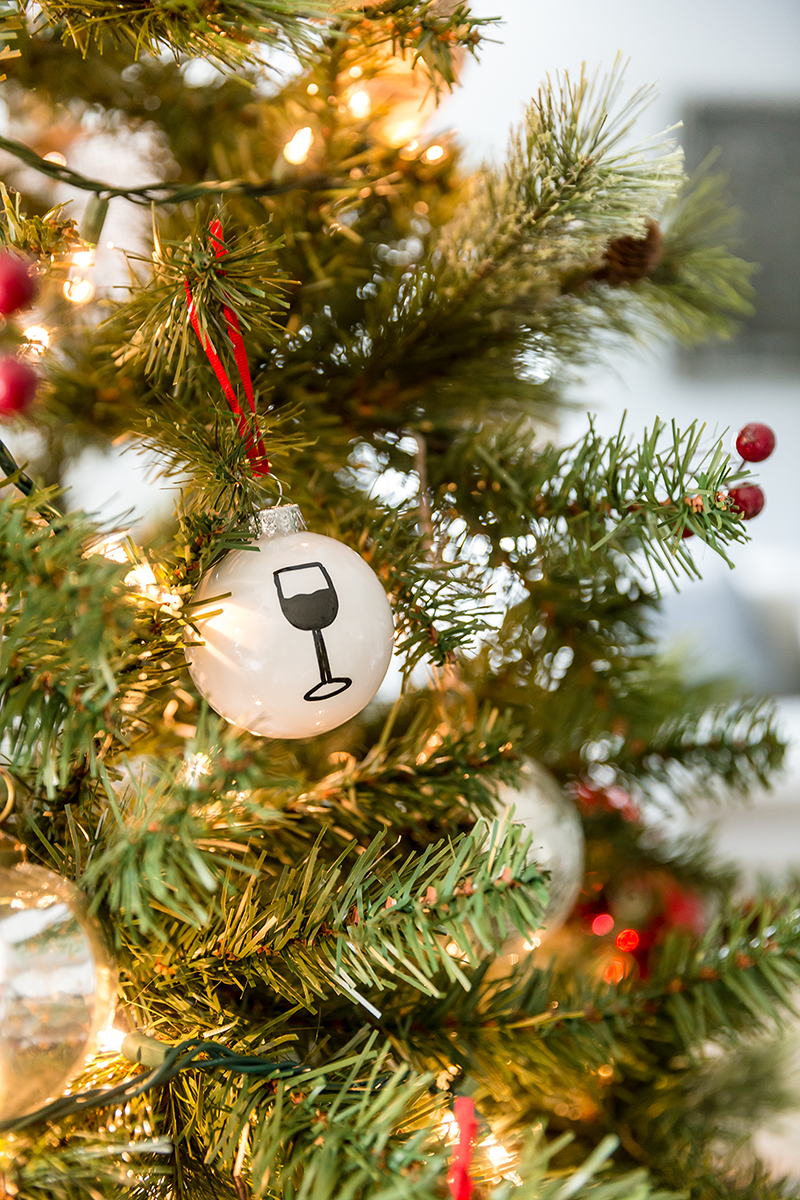 I invited a few girls over & encouraged them to let their creative juices flow. Most people are going to tell you that "this is going to turn out terrible" or "I'm really bad at drawing," but once you throw on the holiday music and open a bottle of wine you'll find that they end up loving the opportunity to get a little crafty. Take a look at some of the gorgeous hand painted ornaments they created! I find that it's a great way to get us all away from technology & actually enjoying one another's company. We found ourselves laughing over years past holiday stories and catching up on all the upcoming holiday plans. It really was a great way to spend time with friends.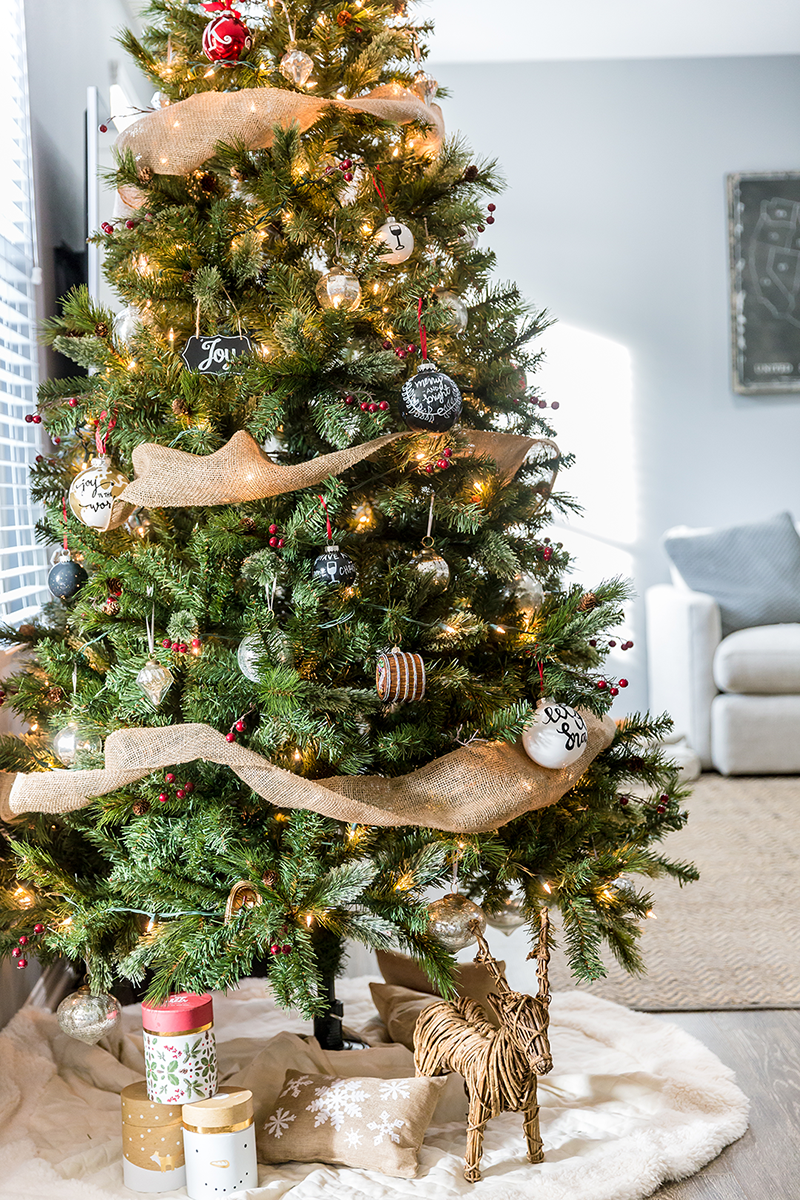 DIY Hand Painted Ornaments
Supplies: 
Black Acrylic Paint
White Acrylic Paint
Fine and Medium Point Paint Markers (or Chalkboard Markers) 
Metallic Markers (optional)
Assortment of Clear Glass or Plastic Ball Ornaments
Ribbon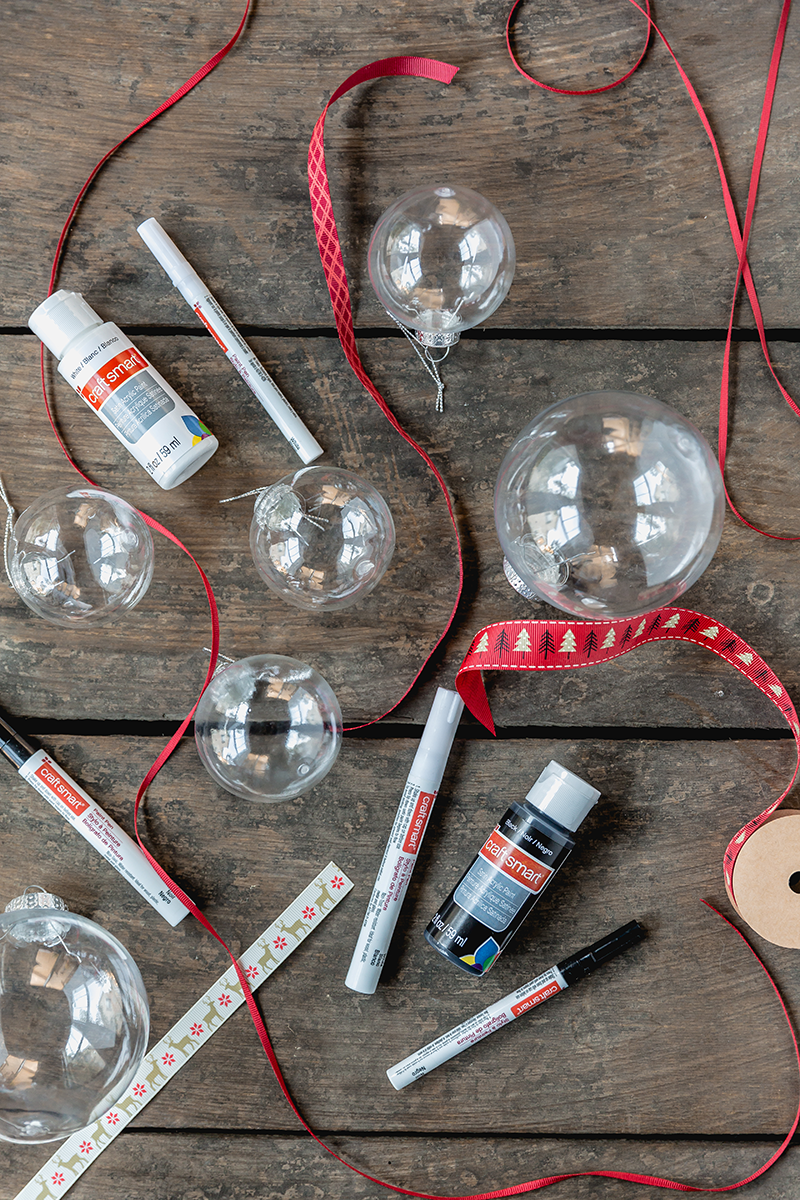 Directions: 
Step 1 : Remove the top from the glass ornaments. 
Step 2 : Squeeze a small amount of black or white acrylic paint into the ornament, hold a piece of paper towel over the top and shake. Add more paint if necessary until the entire ornament is painted.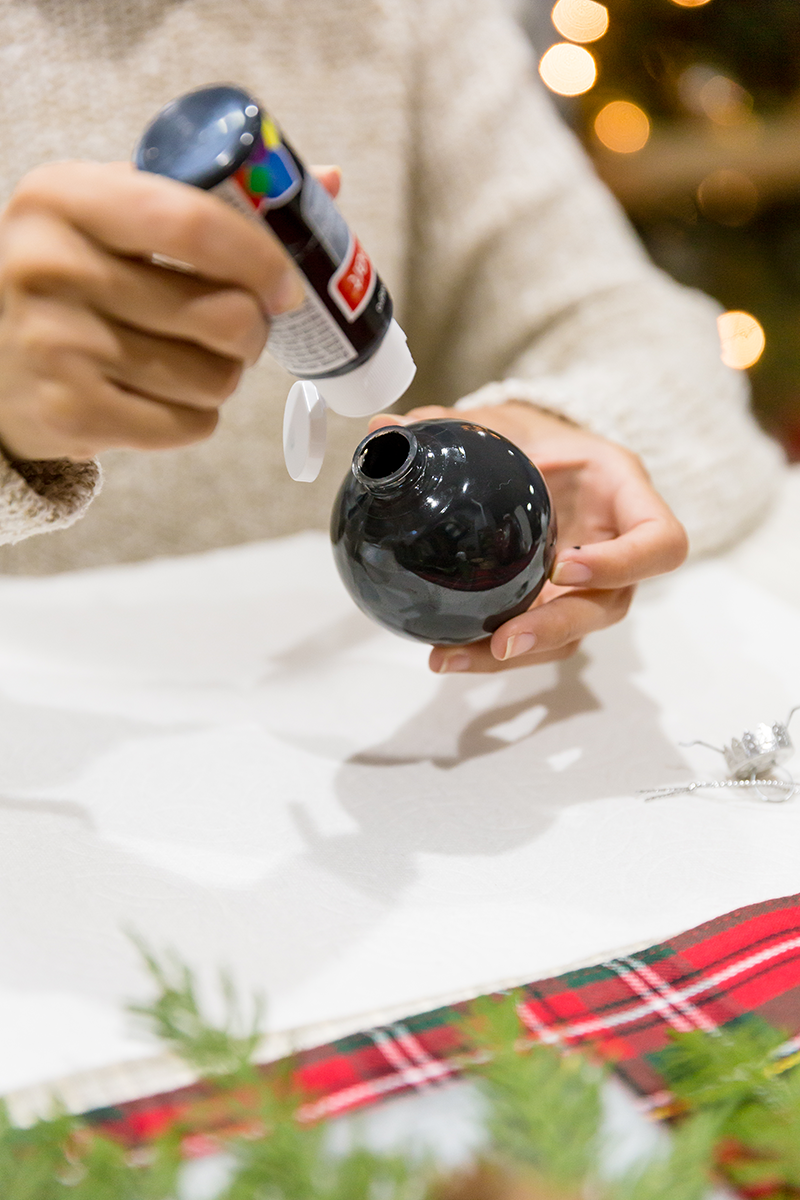 Step 3 : On the black ornaments, use a white (or colored markers if you desire) to draw holiday messages or designs. Use the black marker on the white ornaments.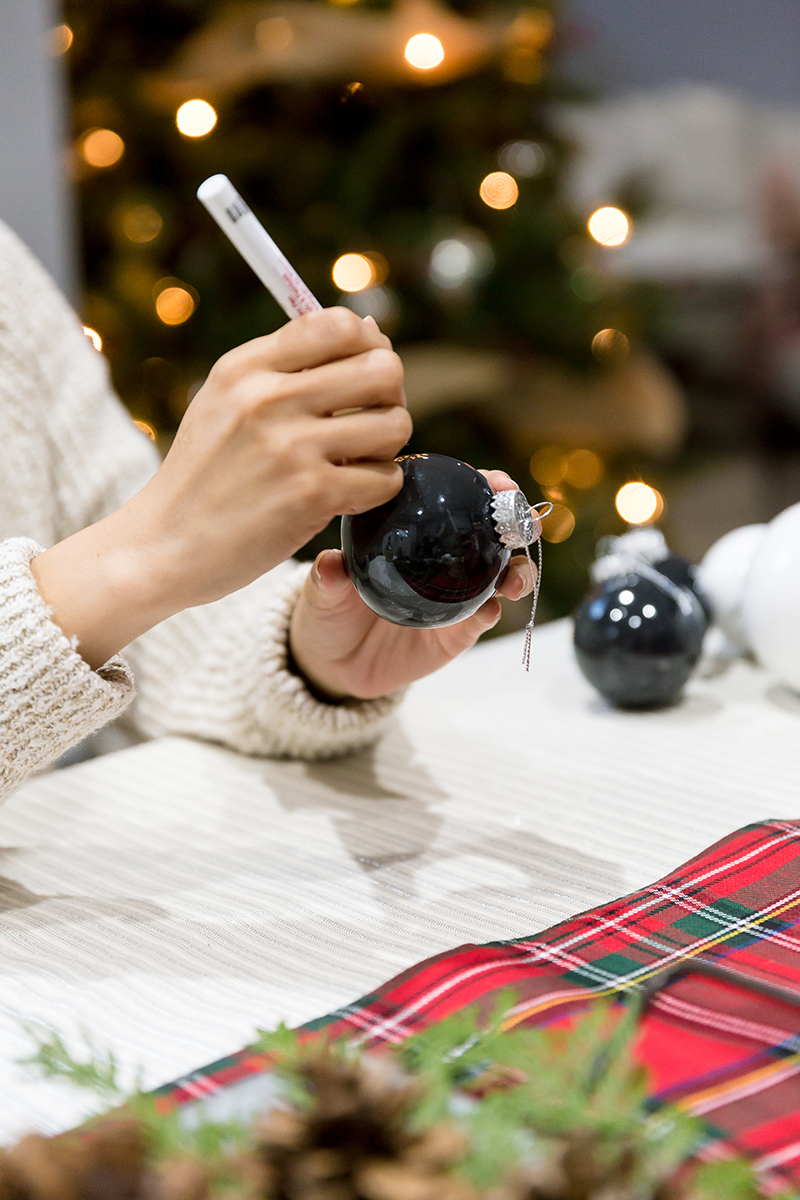 Step 4 : Let dry for a minimum of 15 minutes to prevent any smudging.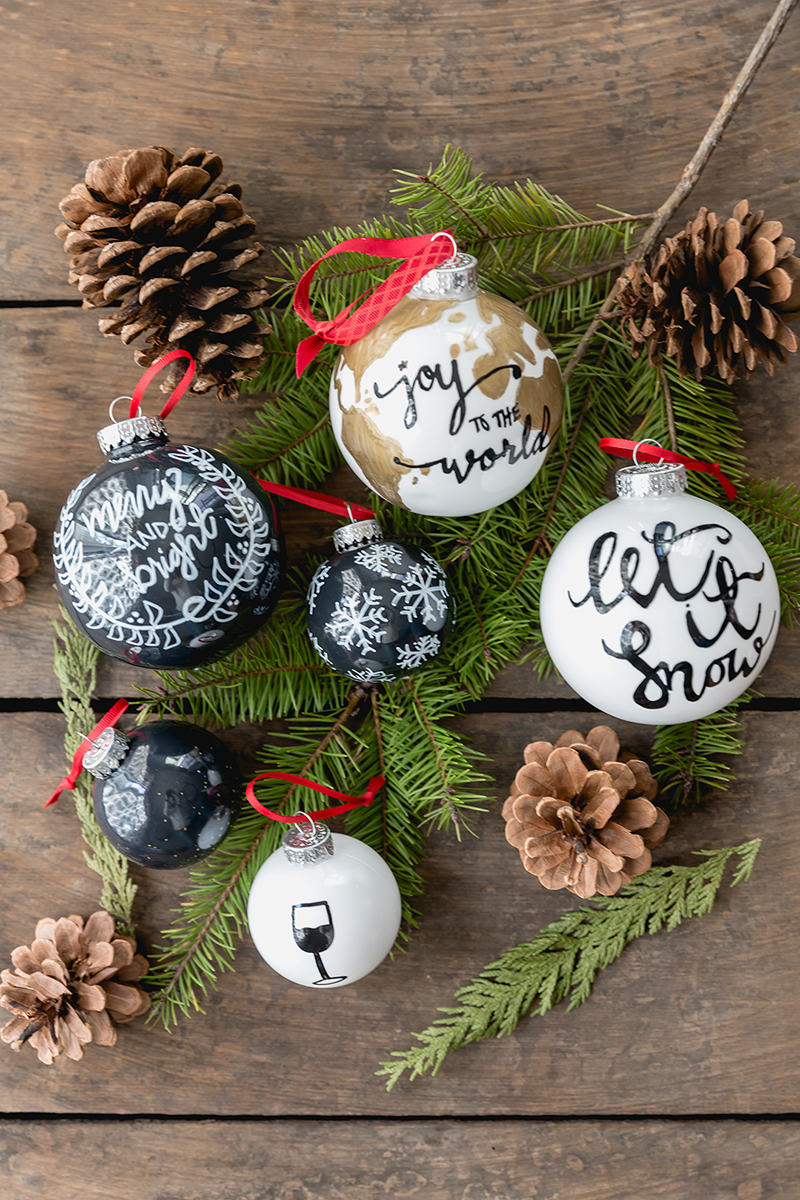 Step 5 : Tie a festive ribbon on the ornament and hang on the tree!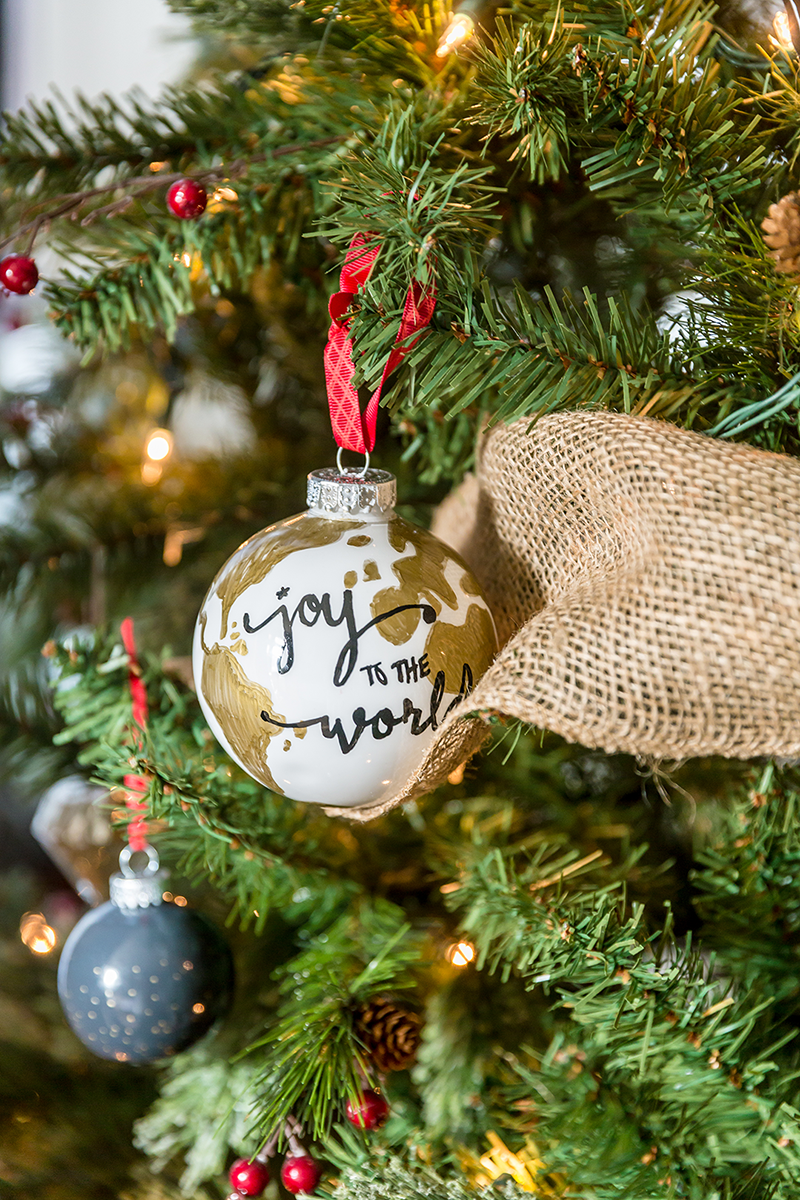 The best part about this DIY hand painted ornaments project is that it'll cost you less than $25 to make. I found the clear ornaments at the dollar store and had coupons for the paint and ribbons at a local craft store. After you've hung the ornaments on the tree and the crafting party has ended, you'll have memories of the fun you had each time you look at your tree and spot your friends hand painted piece of art. You can even tie them onto your gift holiday packages for an extra dose of the holiday spiriting when giving them to your family & friends.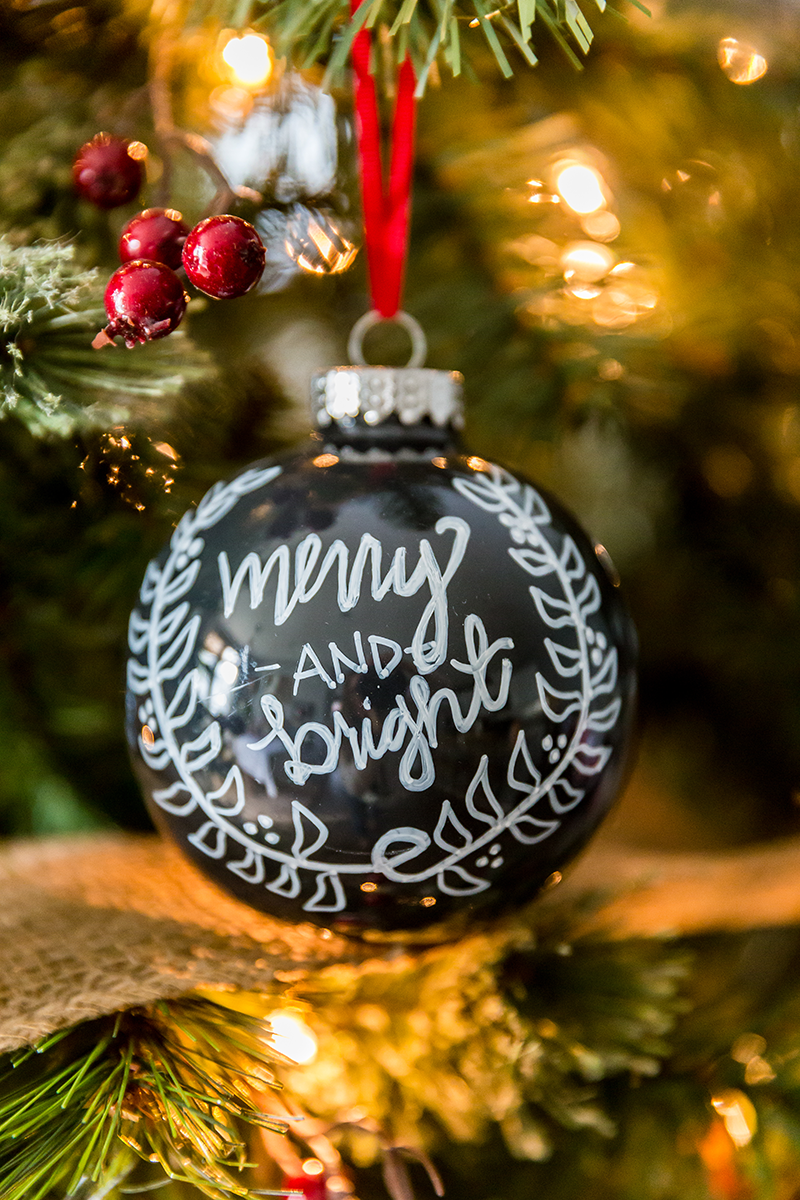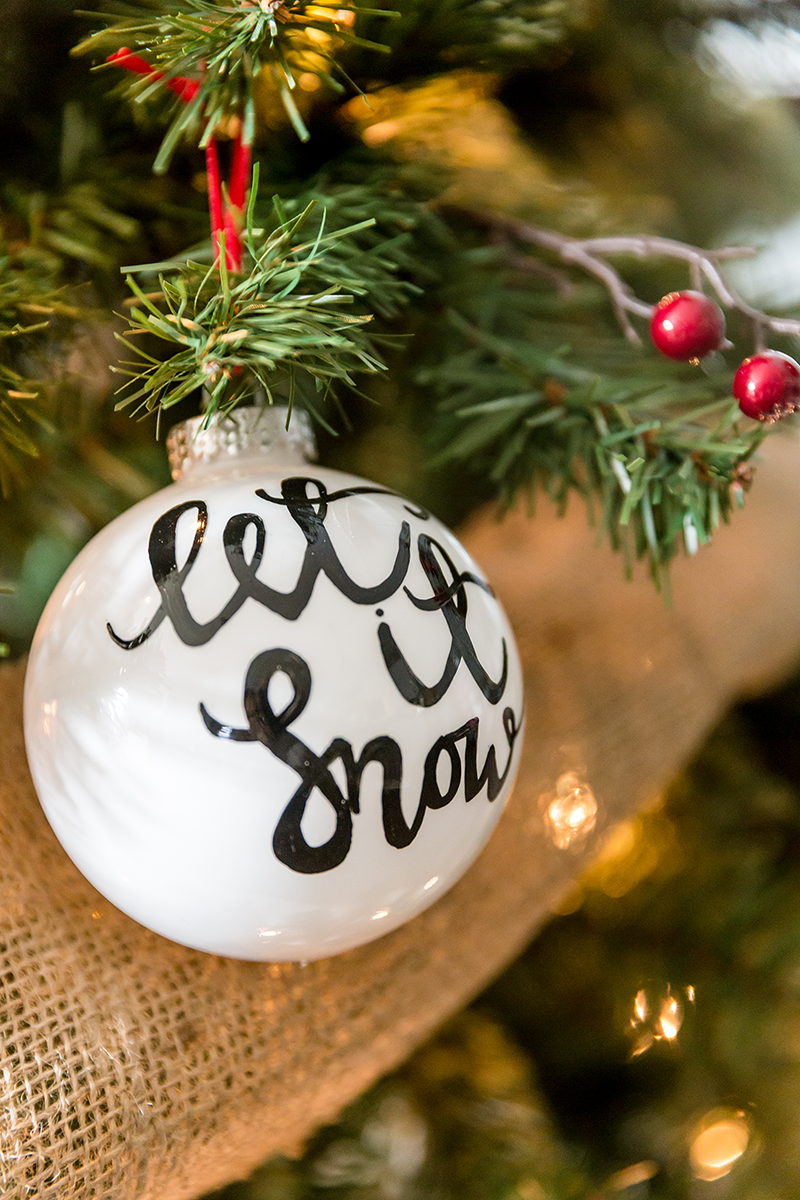 There's no pressure to become the next Picasso, just have a little fun & enjoy the moment. Cheers!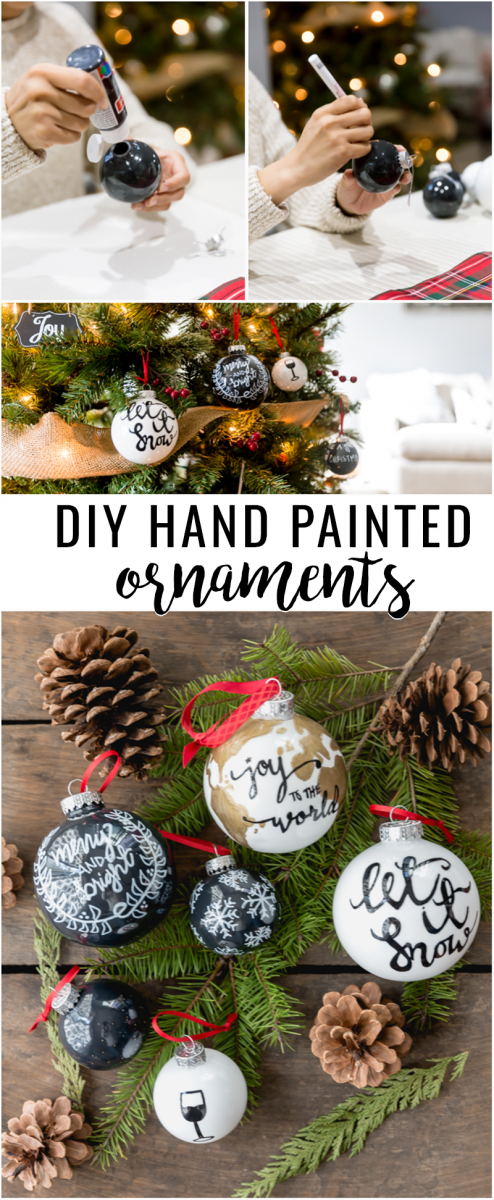 Written by Kristin Mansky of Modish and Main