The name says it all. If you love bacon and you love grilling, you NEED to try making this heavenly pork wrap. But let it be know, this bacon wrapped explosion is not for the faint of heart. It's meaty, cheesy, crispy bacon-wrapped deliciousness that begs to be paired with a tasty glass of Murphy-Goode Pinot Noir.
With summer coming to an end and football season upon us (finally, right?), this bacon wrapped explosion is the perfect side to bring to a football party or to snack on with the family at home.
Sure, you could just make a traditional bacon side dish like twice baked potatoes, but if you really want to step up your bacon game and impress your host (or guests), this bacon wrapped explosion is a must. Don't feel intimidated by the bacon weave, it's much more simple than it looks. In fact, here's a video that walks you through it.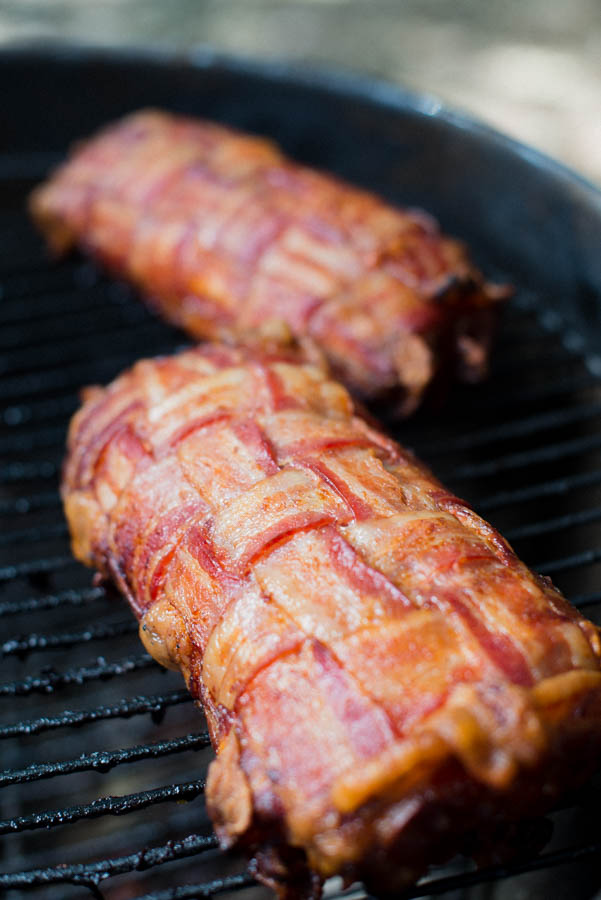 Bacon Wrapped Explosion
Ingredients:
2 lbs of ground pork (can mix in some Italian ground pork as well)

2 lbs of thick cut bacon

1 white onion chopped

1 pepper (optional)

4 oz cheddar cheese, shredded
Instructions:
Layout meatloaf in a rectangle

Place cheese, chopped onion and optional sliced pepper in center of meatloaf

Spread evenly

Roll meat into a tight roll

Make 7x7 bacon weave

Roll bacon weave over meat

Grill at 375-400 degrees for 50-70 minutes or until internal temperature reaches 165 degrees

Let set for 10 minutes and then slice and enjoy with a glass of Murphy-Goode Pinot Noir.
*Recipe adapted from grilling24x7.com